In 2016, a highly anticipated feature film, "The Birth of a Nation", swept major prizes at the Sundance Film Festival – the grand jury prize and the audience award for best narrative feature. After an all-night bidding war, the film was purchased by a major distribution company at the highest price ever paid for a Sundance film - $17.5 million dollars. By the end of the festival, the "Oscar buzz" was everywhere. However, not very many people were ever able to see the film at a theater near them, because it was pulled from its theatrical release very soon after its highly successful festival run. What happened with this film is a story unto itself – beset by scandal, double standards and systemic racism and sexism, the director, Nate Parker, and his career took a hostile turn that ended very differently from its intended course.
What happens when the previous behavior of an artist as an individual, overshadows the artistic quality and critical acclaim of an artistic endeavor?
This panel focuses on the Sundance Film Festival touted film "The Birth of a Nation" by Nate Parker and its aftermath -- beset by scandal, double standards, and systemic racism and sexism.
This screening and panel discussion aims to dissect some of the issues and complex forces at play that determined the outcome of this film, and the resulting career pathway of its director. The Panel will include one of the lead actors from the film, Aunjanue Ellis, and New School faculty members – filmmakers, film historians, curators, gender studies and cultural critics – who will dissect and attempt to answer the questions: How do we determine the value of a work of art as a distinctive element, rather than as a convergence with the artist's personae and personal history? Are we able to separate the two and move beyond their personal mistakes and misjudgments? Or can we move forward and credit them according to the acclaim their talent received from others within the industry as a whole, notable press and scholars?
If so, how? If not, why?
This event is free but registration is REQUIRED. Please reserve tickets via the link below.
Register for this event at: https://www.newschool.edu/festival-of-new/register/
Aunjanue L. Ellis is an American Actress and producer who is active in films, theater, and television. She began her acting career in theater, and later appeared in a number of television series and independent and mainstream films. She came to prominence as Miranda Shaw on ABC's 'Quantico', and appeared on BET's epic series 'The Book of Negroes', for which she not only received critical acclaim but also a number of awards and nominations including the Television Critics' Choice Award nomination for Best Actress in a Movie. She made her professional acting debut as Ariel in 'The Tempest' in 1995. Her stage credits include the Broadway production of Joe Turner's 'Come and Gone', 'A Winter's Tale', 'Drowning Crow', and 'Seeking the Genesis'. Coming to her movie career, she is best known for her roles in films like 'Men of Honor', 'The Caveman's Valentine', 'The Express', and 'The Help'. On television, her regular role in ABC's police drama series 'High Incident' has earned her praises.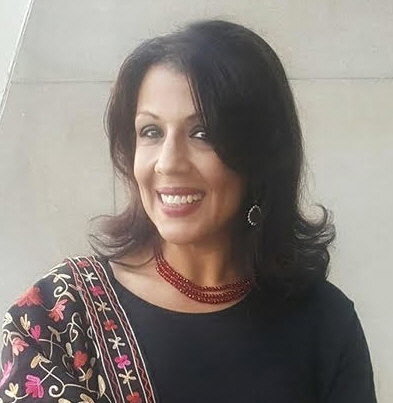 Shireen Soliman has been teaching at Parsons School of Design for more than 20 years. She is a Muslim-Egyptian-American with extensive experience in the world of fashion, education, art and design. Aligning her unique professional and personal worlds as an artist, educator, and community advocate, Shireen creates art, offers workshops and speaks on topics including Fashion, Identity, Culture and Representation. Shireen holds a B.F.A. in Fashion Design from Moore College of Art and Design and an M.S. Ed. in Leadership in Education and in the Arts, from Bank Street College of Education. Shireen uses her platform to uplift and amplify the universality of our voices, honoring and celebrating our diversity through themes of inclusion, representation and the power of narrative.
Marcus Turner graduated Cum Laude from The University of Cincinnati's Communication Arts program and attended New York University's MFA in Film program. Before joining the New School faculty, Marcus taught Film Production and Film Studies at the City University of New York and Hollins University in Roanoke, Virginia. His research and teaching interests are in African American Narrative and Documentary film, French and Asian World Cinema, and Jazz in Literature and Film. On the professional side, his passion for storytelling began on the set of the seminal Spike Lee film "She's Gotta Have It." An Emmy nominated director, Mr. Turner has worked for more than 20 years as a producer, director, and writer on commercials, music videos and public service announcements through his own Burnt Toast Films production company. His directorial effort "Et Tu Brutus" won a CLIO award and his work with the Parisian super group Bisso Na Bisso won the All Africa Kora award for Best Director. Recently Mr. Turner produced the television series "Sharp Talk" hosted by the Rev. Al Sharpton, as well as the documentary " No Justice, No Peace", a film exploring errant police behavior and the United States criminal justice system.